"We want the classic soda culture is being revived. Therefore, we restore the Sparklets Soda Siphon in its many form factors, "say Martin Gräbeldinger and Jonas Dieterle and founded the siphon factory in Munich.
In times when there was no added carbonated mineral water in bottles, siphons were used, elegant glass bottles containing tap water. On the bottle opening a carbonated cartridge was mounted and operating the lever with carbon dioxide was released and then arose what we call bottled water today. At that time it was called soda. That was the beginning of the 20th century.
Martin Gräbeldinger and Jonas Dieterle went looking after originals from that time. Berlin, Paris, New York, London – from anywhere they got the bottles often hopelessly in poor condition. "Every single one of us restored soda siphon is original and has been manufactured to the highest standards of stability and processing, which today's industrial production is no longer justice. All spare parts we use are either original or have been produced by us especially for this purpose. So we make sure that the original condition as much as possible is preserved. "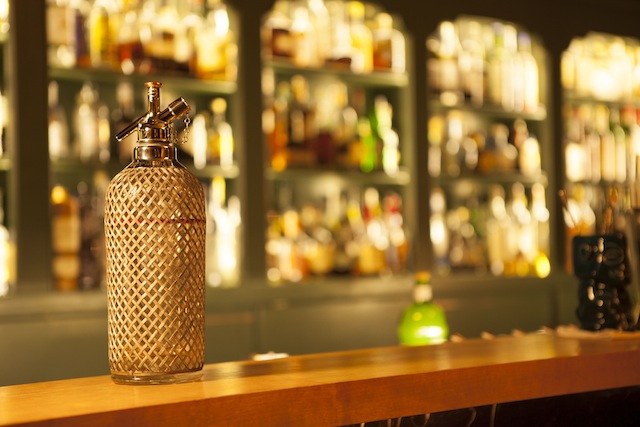 From 550 EUR – 750 EUR (rarities 3,500 euros). The bottle comes with soda capsules and certificate (year of manufacture, restoration date, serial number, last whereabouts) in a beautiful wooden box directly to your home.
Siphon Manufaktur
Wredestr. 10
80335 München
www.siphonmanufaktur.de